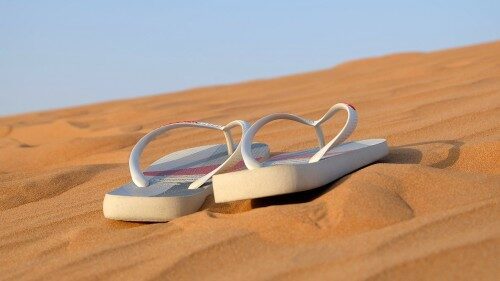 It might seem like an odd time to start talking about the new year, but that's exactly what I'm going to do. Not next year, but the year after that. In the future, I'll be inviting you to join me for a year to live simple. I'm developing a month-by-month program to help you live simple. I hope you'll join me on the journey.
If you've had an interest in simple living and minimalism for any length of time, you've probably seen other programs to help you on your journey. Leo Babauta of Zen Habits has the Sea Change program. Joshua Becker of becoming minimalist teams up with seven other simple living bloggers to offer the Simple Year program.
There are dozens of simple living bloggers and minimalists offering you their services. Before I explain what I'll be offering, I'd like to introduce you to a few of the others. I love what each and every one of these bloggers does. I'll be introducing some of these, and other minimalist bloggers in more depth in the future:
So what's going to make my program any better than any of the others? Simple. Nothing. Not better. Just different.
My Live Simple Program Will Be Different
Yes, I'll focus on some of the core concerns of simple living, but I'll also offer some spiritual and creative guidance.
Simple living starts with your spiritual life. Creative writing, reading, and other minimalists hobbies are an important part of the journey. So my twelve-month program for 2017 will include these two important topics. The concept started with my classic post, The Ten Step Challenge To Simple Living.
Here's A Month-By-Month Breakdown
January: Preparation for the journey. Many programs jump right into uncluttering. In the Live Simple program, we'll spend a month to intentionally slow down before we attack the stuff. We'll discuss the spiritual and psychological components of simple living. We'll develop personal plans for change before we move into uncluttering.    
February: Letting go, bedrooms and bathrooms. Uncluttering is not easy. It requires letting go of things you've thought you've needed for years. That's why we'll spend two months on this activity. In February we'll deal with bedrooms and bathrooms. Living minimally begins with your most personal space. 
March: Letting go, learning to relax. Uncluttering can be stressful, so before we continue that process, we'll work on relaxation. We'll discuss the importance of spending time in prayer and/or meditation. We'll discuss the importance of creating intentional downtime. We'll continue to work on our personal plans for simple living.
April: Letting go, spring cleaning. You guessed it. In April, we'll unclutter the rest of the house, the kitchen, the living room, the basement, the garage, etc.
May: Getting healthy, getting active. Now that we've uncluttered the home, we need to create new and more positive habits. In May, we'll focus on simple exercise. Members will develop personal exercise programs. 
June: Getting healthy, eating healthy. As we start exercising we need to eat better. June will be the month to discuss healthy eating. Members will develop personal nutrition programs.
July: The importance of family bonding. Simple living opens up more time and space for relationships. In July, we'll discuss simple activities to bring your family together. Topics include travel, outdoor activities, and ideas for family date nights.
August: Limiting technology. With the school year coming, it's the perfect opportunity to discuss limiting our use of technology. We'll discuss ways to unplug and simplify your technical needs. TVs, tablets, laptops, smartphones, email, and apps will all be fair game for setting limitations.
September: Slowing yourself down. In September, we'll discuss ways to slow down our lives. How can we create simpler schedules? What's really essential? Members will develop personal plans to limit commitments and focus on what's most important in their lives.
October: The importance of creative hobbies. In October, we'll discuss creativity and hobbies. Members are encouraged to choose a minimalist hobby to practice. Hobbies such as music, drawing, and other simple arts and crafts will be suggested and discussed.
November: Reading for the journey. In November, we'll dedicate our time to reading articles and/or books that focus on simple living and minimalism. The idea here is to stay motivated for continuing the simple living lifestyle in the coming year.
December: Writing our plan for the new year. What better time to start planning for the next year than in December? We'll review progress made in the current year and develop goals for the coming year. Members can choose their own method of writing: journal, poetry, blog, etc. The point is to use writing to focus on your simple living journey.
Why Take The Hip Diggs' Course?
If you're tired of clutter
If you're tired of being too busy
If you want to get more healthy
If you want to eat better
If you want to be more creative
If you want to relax
If you desire lasting change
Here's More
Low cost of about $8.77 per month.
I'm a teacher by occupation. I understand how to prepare simple, yet challenging curriculum.
I'm a writer, and I'll continue to write posts and ebooks to help you on your journey.
I'm actively pursuing the same goals as you.
I'll keep you updated on the progress on the Live Simple program. In the meantime, keep enjoying the content at Hip Diggs. Thank you for being a part of the community. Get our free newsletter:
I've recently reconsidered starting an online course. Learn more here: 10 Reasons Why I'm Not Going To Create An Online Course.