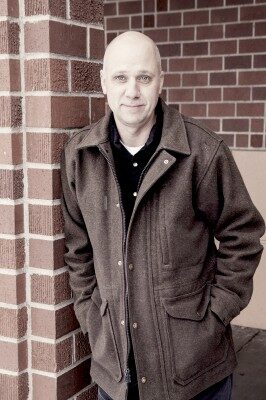 In 2005, shortly after my daughter was born, I decided to buy myself a nice coat. I drove to the Filson flagship store in Seattle and bought a Weekender. 14 years later it's still going strong. But it was starting to wear in a few places. This post describes my recent experience with Filson in giving my old coat new life.
A few weeks ago I went to Seattle for a conference. I knew that my old coat had a lifetime warranty and took it along to see what that meant. The stitching at the cuffs was fraying and there was a small hole forming under the right arm.
When I got to the store, I told them my story, that I'd bought the coat when my daughter was a baby. She was with me for proof of the age of the coat. I asked if I could exchange it. I was a little surprised with the answer, but in the end, it was the best solution.
The Filson representative explained to me that they only exchange an item when it has no life left in it. So it is a lifetime warranty. "But your coat," he explained, "still has a lot of life left in it, so we'll gladly do the repairs at no charge."
Okay, I've got to be honest, I was hoping for a new coat. However, this solution was better than getting a new coat for a couple of reasons.
Filson no longer makes the wool Weekender, so the coat is irreplaceable.
My coat is American-made, a replacement may have been imported.
The coat fits me. I'm not just talking about size. I've worn my Weekender every winter for 14 years. This winter I had more compliments on the coat than ever before. Why? Because the old coat has character that matches my own. It's lived in. That's priceless.
I decided to leave the coat for repairs, but that meant I had no coat in rainy Seattle. So I bought another, lighter jacket. It kept me dry in Seattle, but unfortunately, I discovered a small defect a few days later.
My Experience with the Return and the Repair
I called Filson and told them about the defect in my lighter jacket that I'd just purchased days earlier. They were very understanding and immediately sent me a UPS label to return the item for a full refund. I chose to take the refund in a gift card. The card came within days and is currently sitting on my desk. I'm looking forward to going back to Filson soon.
As for the repair on my weekender, I couldn't ask for more. The cuffs were repaired with a heavy cross-stitch that looks tough enough to last for several more years. The hole under the arm was patched in a way that makes it practically invisible. Now I can keep my coat and wear it too.
An Argument for Quality Brands
Years ago, I wrote a blog post about my Filson Weekender. It was called, My Best Clothing Purchase Ever. It's still the best. I paid $250 for my Weekender, but it's still serving its purpose 14 years later. It will likely last the much longer again. That's value.
I know it might be a hard pill to swallow, but spending money upfront on quality goods will pay off in the end. You'll save money.
But be careful, not all high-priced brands are the best. Filson's made-in-the-USA garments are of the highest quality. Unfortunately, much of the Filson line is now imported. It's still good stuff, but perhaps a tad overpriced for imported clothing. I'll test out a couple of their mid-priced imported shirts and let you know what I think after I wear them for awhile.
Less clothing of higher quality can make life more simple. It just costs a little more upfront.