Hip Diggs recently did a Facebook survey to discover that we all have things we think we need but don't. The responses were interesting: everything from government to motorized bathroom scrubbers. Based on the survey, I put together a list of 20 household items most people have that they don't really need.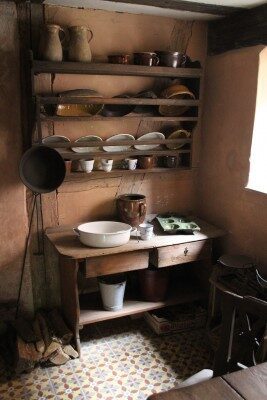 Before I get to the list, I'd like to thank everyone who participated in the survey. I also need to point out that there's absolutely no scientific method used here, just a few dozen random responses. There was enough agreement however, to create this list.
I'd also like to point out a few items that did not make it onto the 20 Household Items list, either because they were not actually household items, they were too obscure, or there was not enough consensus:
Now that that's out of the way, let's get to the list of 20 household items most people have that they don't really need. Curiously, the majority of the responses were centered around the kitchen. I've discussed ways to simplify your kitchen in the post: 7 Habits To Keep Your Kitchen Clutter-Free. 
20 Household Items You Don't Really Need
Microwave oven: This was the most mentioned item in the discussion. I haven't owned a microwave for almost 10 years. My food tastes better and it's more healthy. 
Dishwasher: This was the second most agreed upon item. I bought a house that came with a broken dishwasher. I recently replaced it for future home resale. However, I have to say that it saves me time and it uses far less water than washing dishes by hand.
Trash compactor: What's the point? I just use my foot. I've never owned one of these contraptions.
Electric mixer: I thought they made spoons for that? Again, I've never owned an electric mixer. I could see the point if you do a lot of baking.
Garbage disposal: My house came with one and it works. I use it, but soon I plan to do more composting for my garden.
Sandwich maker: You know, one of those electric grill things for making grilled cheese sandwiches. I don't own one. I just use a frying pan. Duh?
Extra dishes: My mom used to have the regular dishes and the "good dishes." We never used the good dishes.
Napkin rings: Silly. Just plain silly. Don't own any. Never will.
Garlic Press: I bought one at a two-for-one kitchen utensil sale. I've used it twice, along with the potato masher.
Paper towels: I'm guilty as charged.
Plastic bags: Okay, I'm trying to get into the habit of carrying those reusable grocery bags. I need to put it on my New Year's resolution list. Wait. I don't do resolutions.
Television: Most of those surveyed said "extra" televisions weren't needed. We don't want to give up TV completely. I've probably gone without TV more than with TV throughout my life. I currently own one, but it's not a big-screen TV. Check out my post: 5 Reasons To Turn Off Your TV Screen.
Lawnmower: Stop growing lawns and plant gardens instead. I'm taking a little bit of my lawn out each year. 
Lawn fertilizer: See #13
Snowblower: This especially makes sense if you live in Texas, Florida, or California.
Clothes dryer: I've got one. One of my goals for 2015 was to air dry my clothes. I decided that wasn't going to happen with a kid.
Excess clothing: Some minimalists only keep one or two sets of clothing. I think five sets of clothing is more reasonable. I admit to having a bit more than that. I think less, but higher quality is best. I explain in this post: My Best Clothing Purchase Ever.
Excess shoes: See #17
More than one car: I only owned one car for years. I drive a VW Golf TDI. It gets 50mpg. Recently, I bought a little old pickup to use for landscaping, gardening, and hauling stuff to the dump. So maybe I'm not a true minimalist. I'm not ashamed. I live simple.
A big house: I agree. I think we should all live in shoeboxes. Okay, small houses.
What Do You Have That You Don't Need?
This list of 20 household items most people have that they don't really need was Hip Diggs' first reader survey. I hope to do some more reader surveys in the future. It was fun, engaging, and it helps to build the community.
In the meantime, I hope you get rid of some stuff you want but don't need.