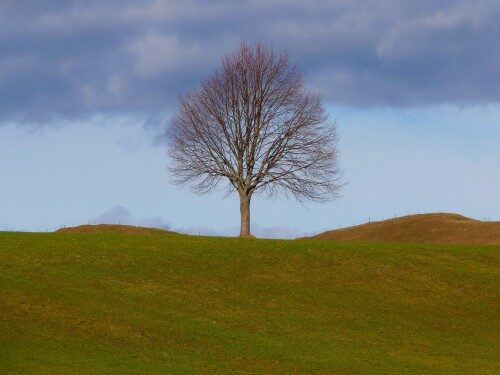 Reading has been an essential part of my quest to live more simply. Great writers can tell stories and paint pictures that stay with us for a lifetime. When I went back to college in my 30s, I started reading dozens of books a year. It was during that time of my life that the seeds of minimalism were planted. It eventually led to these 7 favorite books on simple living.
Although I lived in small spaces in my 20s, it was not intentional, but due to financial restraints. I think my intentional journey to simple living and minimalism started through reading. I didn't know it at the time, but when I was reading books like Desert Solitaire by Edward Abbey, and Wolf Willow by Wallace Stegner, I was beginning to understand the beauty of open space and sparseness.
In time, I started reading books specifically about simple living and tiny homes. In today's post, I'll share some of my favorites. I'm including the links to Amazon and partial descriptions of each book. I encourage you to investigate these fascinating books in more depth.
Favorite Books On Simple Living
1. Twelve By Twelve by William Powers: Why would a successful American physician choose to live in a twelve-foot-by-twelve-foot cabin without running water or electricity? To find out, writer and activist William Powers visited Dr. Jackie Benton in rural North Carolina. No Name Creek gurgled through Benton's permaculture farm, and she stroked honeybees' wings as she shared her wildcrafter philosophy of living on a planet in crisis. Powers, just back from a decade of international aid work, then accepted Benton's offer to stay at the cabin for a season while she traveled. There, he befriended her eclectic neighbors — organic farmers, biofuel brewers, eco-developers — and discovered a sustainable but imperiled way of life.
2. Better Off by Eric Brende: What is the least we need to achieve the most? With this question in mind, MIT graduate Eric Brende flipped the switch on technology. He and his wife, Mary, ditched their car, electric stove, refrigerator, running water, and everything else motorized or "hooked to the grid," and spent eighteen months living in a remote community so primitive in its technology that even the Amish consider it antiquated.
3. Off The Grid by Nick Rosen: Written by a leading authority on living off the grid, this is a fascinating and timely look at one of the fastest growing movements in America. In researching the stories that would become Off the Grid, Nick Rosen traveled from one end of the United States to the other, spending time with all kinds of individuals and families striving to live their lives the way they want to-free from dependence on municipal power and amenities, and free from the inherent dependence on the government and its far-reaching arms. While the people profiled may not have a lot in common in terms of their daily lives or their personal background, what they do share is an understanding of how unique their lives are, and how much effort and determination is required to maintain the lifestyle in the face of modern America's push toward connectivity and development.
4. The Circumference of Home by Kurt Hoelting: After realizing the gaping hole between his convictions about climate change and his own carbon footprint, Kurt Hoelting embarked on a yearlong experiment to rediscover the heart of his own home: He traded his car and jet travel for a kayak, a bicycle, and his own two feet, traveling a radius of 100 kilometers from his home in Puget Sound. This "circumference of home" proved more than enough. Part quest and part guidebook for change, Hoelting's journey is an inspiring reminder that what we need really is close at hand, and that the possibility for adventure lies around every bend.
5. Tiny Homes, Simple Shelter by Lloyd Kahn: There's a grassroots movement in tiny homes these days. The real estate collapse, the economic downturn, burning out on 12-hour workdays — many people are rethinking their ideas about shelter — seeking an alternative to high rents, or a lifelong mortgage debt to a bank on an overpriced home.
6. Little House On A Small Planet by Shay Salomon: A guidebook to planning, building, renovating, and inhabiting an eco-friendly small house. To get more information on how to live simply visit: www.littlehouseonasmallplanet.com.
7. Compact Cabins by Gerald Rowan: Compact Cabins presents 62 design interpretations of the getaway dream, with something to please every taste. Best of all, these small footprint designs are affordable and energy efficient without skimping on comfort and style. The cabins range in size from a cozy 100 square feet to a more spacious but still economical 1,000 square feet, and all include sleeping accommodations, kitchen and bath facilities, and a heat source. Complete chapters on low-maintenance building materials, utilities and appliances, and alternative energy sources supply readers with the options for living efficiently in small spaces.
A Few Honorable Mentions
Here are a couple of favorites about minimalist transportation:
There are so many more great books about minimalism, simple living, tiny homes, and minimalist transportation. I recently picked up, A Place of My Own by Michael Pollan. It's on my stack of books to read this year.