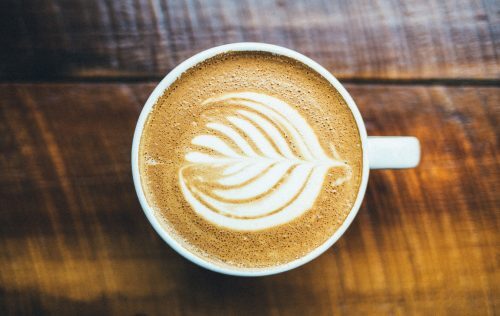 A few weeks ago, I had the opportunity to talk with Joshua Becker at Becoming Minimalist. We talked about Christianity and minimalism. We talked about writing and speaking. We covered an array of topics. Today, I'll share some of the key points of our talk with you.
First, if you've never read Joshua Becker's writing, I encourage you to read this post and then go directly to www.becomingminimalist.com. 
A Brief Profile Of Joshua Becker's Minimalist Journey
Joshua Becker started his minimalist journey in Vermont, in 2008, after a neighbor mentioned the term minimalism. He was intrigued. He started the blog Becoming Minimalist to journal his journey. As a pastor at the time, it was only natural that his writing include a Christian message. 
Joshua was an early blogger on the topic of minimalism. With a little help from Leo Babauta of Zen Habits, Joshua's blog started to gain a following. It hasn't stopped. Zen Habits and Becoming Minimalist were two of the first blogs to tackle the topic of minimalism, which is often associated with Buddhism. They're still the two biggest blogs on the topic.
The Difference Between Two Minimalisms
When I asked Joshua about the differences between the Buddhist and Christian views on minimalism, he broke it down like this:
Buddhism is all about non-attachment which makes it right for minimalism. Christianity is all about attachment to God. As Christians, we want to become less attached to worldly things and more attached to Godly things.
It was with this Christian-based view on minimalism that Joshua started writing minimalist essays in a way that spoke to many people. He said, "Even though it's a counter-cultural message, it's not much of a disadvantage." 
It's A Message About Finding Purpose And Meaning
Joshua gave me a quick summary of the message he's sending through his writing. He said that people want to assign meaning to their lives. We want to make a difference. Most people don't really want more stuff. We want to find significance in our place in the world. It's when we feel discontent that we often try to plug that hole with overconsumption. The message of minimalism can counteract that feeling of emptiness by putting more focus on the things we truly hold important: family, joy, meaning, fulfillment, love.
Of course, I had to ask the question:
Was Jesus A Minimalist?
Joshua: "Jesus taught about minimalism in regard to our possessions and money. He asked us not to sacrifice, but just to be more focused on the things that matter."
I think Matthew 6:19-21 sums it up nicely:
Do not store up for yourselves treasures on earth, where moths and vermin destroy, and where thieves break in and steal. 20 But store up for yourselves treasures in heaven, where moths and vermin do not destroy, and where thieves do not break in and steal. 21 For where your treasure is, there your heart will be also.
Joshua added that God has bigger dreams for us than nice houses and new cars. God gives us opportunities to teach and argue against overconsumption. But even within Christianity we see a prosperity mindset. God gives us a voice to argue against that thinking.
On Speaking And Other Things In the Works
Joshua doesn't charge for his speaking engagements. He simply requests that his travel expenses be met. He says he wants to be available to people when he sees opportunities for impact.
Joshua recently wrapped up a book tour to promote his latest book, The More Of Less.
As for new stuff happening at Becoming Minimalist, Joshua will be starting on a new book in the fall. I don't want to give too much away, but he told me that the book will focus on the way we view money.
He's also continuing to work on his non-profit, The Hope Effect. The Hope Effect is changing how the world cares for orphans by creating homes that work more like families than traditional orphanages.
In Closing…
I'd like to share how this conversation with Joshua Becker started. I watched a YouTube video of Joshua delivering a sermon.
Minimalism, Spirituality, And Why It Matters 
I was touched by the message and impressed with Joshua's delivery. So I emailed him to ask if I could write a short profile piece about Becoming Minimalist, minimalism, and Christianity. He was kind enough to accept my invitation and offer his time. I'd like to wrap this post up with his sermon. I encourage you to spend half an hour to watch.
Learn more about Joshua Becker and Becoming Minimalist.