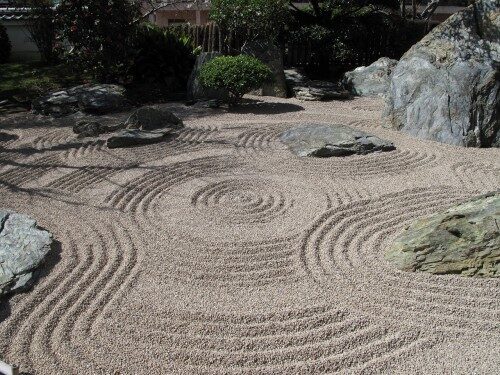 Spring is here and it's time to start working in your yard, your garden, your outdoor spaces. Outdoor spaces are an important part of simple living. Whether you live in an apartment in the city, or in a pristine forest, you can make your outdoor spaces work for you.
Small Home, Big Deck?
I'm all in favor of downsizing into smaller homes. My goal is to retire into a 400-700 square-foot home or condominium. I'm also in favor of small yards. But that doesn't necessarily mean I want less outdoor spaces to live in. Outdoor spaces might be the most important part of simple living. Peace and healing are found in the outdoors. 
I don't know about you, but mowing the yard is not my favorite thing to do. Lawns are not natural. Grass takes more water than most other plants. You always have to fight the weeds using harmful chemicals. Lawns are bad for the declining bee population.
The Case Against Lawns: They Waste Water And Are Bad For Bees
I can think of many better ways to enjoy my weekends than mowing my lawn. 
Try These 4 Outdoor Spaces
Find Your Joy
Outdoor spaces are perfect places to relax, to exercise, or to entertain. A 400-square foot house with a 600-square-foot patio or deck might just be the perfect home for many of us. Consider your outdoor spaces this year. Rip out a little bit of lawn and plant more garden. Build a small deck. Make a zen garden. Make your outdoor spaces into living places.
If you enjoyed this post, I invite you to read more. To get to the Hip Diggs' complete archives, just click the all-posts link below: