A couple of years ago, I wrote a post about my best clothing purchase ever. Over the years, I've decided that my Patagonia WindShirt is another great purchase. Here's why…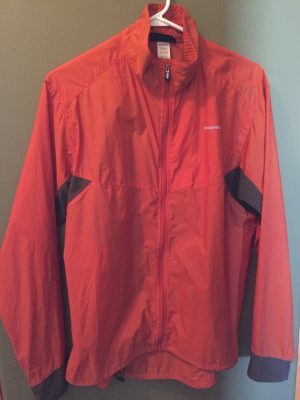 Photo by Dan Erickson
It's spring and my Patagonia WindShirt comes in real handy. I bought this piece of clothing back in early 2010. I've had it for eight years and it's still as functional as it's ever been. I paid about $60 at a 30% discount from a local retailer.
This little piece of clothing is to spring, summer, and fall, what my Filson Weekender is to winter. It's a quality item that seems to last forever.  
Why A Patagonia WindShirt Is A Great Piece Of Clothing
Three seasons: This little item is perfect from mid-spring through mid-autumn. It's very thin and doesn't look like much, but it works great. When it's 10 degrees below comfortable-for-tee-shirt weather, this windbreaker is all I need.
Packable: This little jacket is lightweight and packable. Just roll it up into a little ball and it saves you half a suitcase worth of room. It'll even fit into your pants pocket.
Minimalist: I'm not a guy who's going to try to get by with a single coat in my climate. We have seasons. I have three coats: heavy, medium, and light. But this light Patagonia WindShirt takes the place of sweatshirts and sweaters. That cuts back on a few items in the closet.
Quality: It's not made in America, but it's a high-quality product. Patagonia is an outstanding brand for outdoor gear. This jacket is going on ten years with no sign of major wear.
Quality Over Quantity
I've said it before. Choose quality over quantity. I could have bought a $30 windbreaker from Walmart. But I'd have been lucky to get two-years use. Normally around $100, this Patagonia WindShirt was a bargain at $60. But even at $100 it's a value that's well worths its cost in the long run.