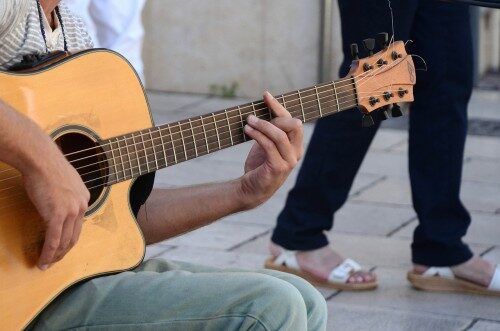 Buying the latest music from mega-stars is almost like saying, "I support overindulgence. I support big businesses that manipulate and corrupt the beauty of art. I support using hyped-up production techniques to cause widespread mania." Why not support local music instead?
For The Love Of Music
It's no secret that I love music. I won't lie to you. I've bought my share of records and CDs from mega-stars like Bruce Springsteen and U2. But over the years, I've been buying less big-name music and focusing more on supporting local music. I'm also a singer-songwriter myself, so this post comes not only from a minimalist perspective, but also from a musician's point of view.
Chances are that most big-name musicians are not living simply. Most live huge. If you claim to be a minimalist, it's a little hypocritical to support people that are living excessively. So stop spending $200 a ticket to support their lavish lifestyles.
5 Reasons To Support Local Music
Support Your Community
I could go on. This could probably be a 20-reasons list. And it's not just local music. There are local artists, photographers, woodworkers, farmers, and many others that have poured their hearts and souls into what they do. And they're all willing to share it with you.
The next time you hear about a local music showcase at a coffee shop, or a local folklife festival, don't stay home and listen to canned music on your computer. Get out and have some fun. Support local music.
Check out my other posts about music: