Earlier this year I started adding more posts about minimalism in photography, landscape, and music at Hip Diggs. I've even mixed in some of my own creative works to offer you more variety. Today, I'd like to offer you descriptions and links to 8 books.
I write. I write a lot. I've practiced a variety of writing styles, including, fiction, non-fiction, essay, screenwriting, songwriting, and poetry. Today, I'd like to share 8 books I've written with you.
8 Books
My first fictional work, A Train Called Forgiveness, is written in a very minimalist format that's almost as much poetry as it is prose. You can see a short excerpt here: Getting Started Is Half The Battle.
Minimalism has its place in writing just as it does in other art forms. I make an honest effort to keep my stories simple and sparse. My editor is always asking me to add more. If you're familiar with the editing process, editors more often ask you to cut out big chunks of text. These 8 books are all simple yet meaningful. 
I love poetry because it's probably the most minimalist form of writing. The poet makes a point to write as concisely as possible.
Here are some descriptions and links to my written works. I hope you'll enjoy one or more of these 8 books.
The Cult Trilogy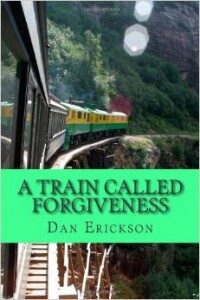 A Train Called Forgiveness: Based on a true story. Andy Burden was the child victim of a religious-based cult. In his mid twenties, ten years after he was able to escape from the cult, Andy starts to suffer from an undiagnosed case of paranoid schizophrenia. He begins a journey both physical and psychological. Traveling across country by train, Andy recalls and comes to terms with his past. He learns to forgive and discovers truth through an unusual array of characters he meets along the way.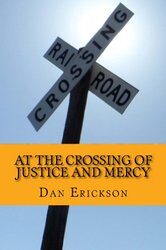 At The Crossing Of Justice And Mercy: Nearly three decades have passed since Andy Burden forgave his greatest enemy, the cult leader of his youth, Peter Smith. Andy has since married, divorced, and is now a single father. But an email from Andy's brother, Simon, sets a mystery into motion. Peter Smith may have faked his own death. Andy wants to know if Peter Smith is still alive. If the former cult leader is still alive, is he harming others, as he harmed Andy? Join Andy and a cast of memorable characters on an adventure to find Peter Smith.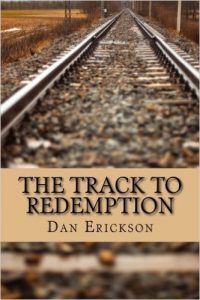 The Track To Redemption: It's a story about the power of grace and redemption. You've heard Andy Burden's stroies of cult leader, Peter Smith. In The Track to Redemption, Peter Smith gets the chance to tell his own version of the story. As Peter shares the harrowing story of his own childhood, he's visited by a mysterious character named J. Something begins to change in Peter's perspective. Meanwhile, Andy Burden runs into his own troubles. A small group of Andy's friends set out to help. The Track To Redemption is an action-packed adventure.
Free eBooks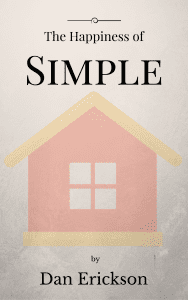 The Happiness Of Simple: Making Connections Between Happiness, Simplicity, & Productivity – The book teaches you an awesome secret. When you simplify your life, you become more content and more productive. It's that simple. The book covers why life can get so complicated, how we can get back on a simple path, and how simplifying your life can lead to becoming a more productive individual. It's absolutely free. You don't have to sign up for anything.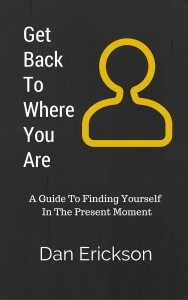 Get Back To Where You Are: A Guide To Finding Yourself In The Present Moment – In Get Back To Where You Are, I teach you how to practice presence in everyday activities. You don't have to be a zen master or an expert in meditation. Anybody can learn to find presence. You can find contentment in daily tasks. You can learn to be present in most any situation. If you want to discover the power of presence, this is a must-have ebook.
Poetry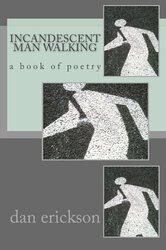 Incandescent Man Walking: While reading the work of poet/songwriter Dan Erickson, you feel like you are eavesdropping on an important conversation. Sometimes the topic, love, patience, music, the mysteries of youth and the inevitability of aging, is vital to us all as human beings. Sometimes the topic reflects anger at life's ongoing injustices, perhaps those especially reflected in our adversarial legal system that emphasizes "winning" over the pursuit of truth. Sometimes Dan's work is just full of wonder at Nature and God's work in the world.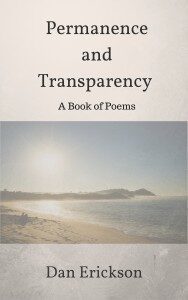 Permanence and Transparency: Raw and Unedited – The poems in this collection follow the same themes as the poems in Incandescent Man Walking. Love, mystery, nature, God, and music fill the pages of this book of poems. Publishing as an eBook soon. (Currently not available.) 
Nonfiction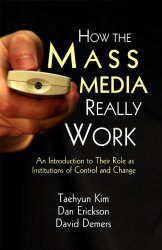 How The Mass Media Really Work: More than two decades ago Professor Pamela J. Shoemaker reviewed 15 introduction to mass communication/media textbooks and concluded that their self-described purpose is to provide a global view of mass communication to neophytes, and their approach is largely descriptive. The textbooks contained little information about how media content (1) helps people, government and business leaders achieve their personal and professional goals and (2) reinforces dominant values and institutions.
I hope you found something that you like out of these 8 books. I encourage you to do your own writing. Remember to keep things simple. Only use the words you really need to use to tell your story.