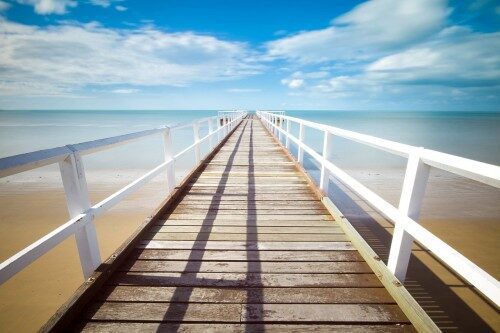 Growth. Sometimes it's easy to lose perspective. We get so caught up in self-improvement and productivity that we lose perspective of what really matters. So what does really matter? Growth. I'm not talking about growth in numbers or dollars. I'm talking about growth as a good human being. 
I Was A Child Victim Of A Cult
My childhood was hard and it took me years to overcome the anger and pain it caused me. In order to grow I had to change my perspective. Growth eventually came. 
Learn more about my childhood in a cult
I've been blogging for several years. Each blog I've started has felt like a failure until I created the new Hip Diggs. Why? Because I used to have the wrong perspective. I was only thinking about gaining followers, driving traffic, and selling product. Now I only think about three things in regard to blogging, and they all revolve around growth:
1. Being thankful for those who choose to follow
2. Spreading the word about simple living and its benefits
3. Becoming a better human being
My perspective has certainly changed since I started blogging. That doesn't mean I'm not interested in personal growth. It also doesn't mean that I'm not interested in growing the Hip Diggs blog. I am interested in both. I've just learned that proper growth comes with time. You can't force a garden to grow. You can only care for it in the best way possible and watch it grow.
5 Reasons To Plant A Garden At Home
Growth Comes With Time And Nurturing
In October of 2014, I redesigned a faltering Hip Diggs. I started getting the attention of some top-notch bloggers like Michael Hyatt and The Minimalists. I knew I must have been doing something right. It took me several years to get to that point as a blogger. But I wasn't about to make the same mistake I'd made with previous blogs. After publishing my first post, Take The Ten Step Challenge To Simple Living, I decided to stop chasing blogging success. In fact, I did some things most bloggers might find strange:
I nearly stopped sharing my posts on social media
I practically stopped trying to make connections with other bloggers
I deleted all my analytics programs and stopped watching the numbers
I stopped using sidebars, obvious signup boxes, and any kind of advertising
Growth Can Change Your Perspective
I didn't. My perspective on what a successful blog is changed. Here's what I've discovered:
I've spent the last year growing. I've been focusing on creating quality blog posts. I've been deliberately honing my writing skills. I've been writing posts that reflect my own growth. I've been writing posts that inspire and help others on their simple-living journeys. I've been preparing for the next phase of Hip Diggs:
My Perspective On Blogging Has Changed
My perspective has moved from striving for popular success to striving to become a better writer and a better human being. I'm putting personal growth first. Now I'd like to ask for your help. There are a few ways you can help grow Hip Diggs:
Become an active participant in the community: Whether or not I add comments to Hip Diggs, you can become more active by getting involved. If you see links to Hip Diggs' posts on Facebook or Twitter, check them out, make comments, share, or retweet.  
Consider promoting your own simple-living blog or product on Hip Diggs: I'd love to post interviews with other great simple-living bloggers. Guest posts from the likes of bloggers from Zen Habits, Becoming Minimalist, The Minimalists, Slow Your Home, and dozens of others would be gratefully welcomed.  
Consider helping out Hip Diggs financially: One reason that some blogs are more successful than others is money. Let's face it, money can help with design, advertising, and virtual assistants. If you believe in the Hip Diggs' message and would like to help us grow with a donation, please contact me at danerickson@danerickson.net.  
Connect with me: If you have an interest in simple living, or if you can help me connect with other successful simple-living bloggers, please contact me. I'd also love to be considered for speaking engagements. 
Another thing I've learned about blogging is this: It's not wise to post too many posts about yourself or your own blog. I'm not crazy about posts that describe what I'm doing on the blog. I'm not excited to post about myself. I'm not crazy about asking others for help. But every once in awhile it has to be done.
Dan Erickson