5 Reasons To Relax: Inhale Exhale Repeat
Sometimes life gets busy. When life gets busy we often overlook a basic essential: breathing. We go on autopilot and our breath becomes shallow. It's better to have focused breathing: Inhale. Exhale. Repeat. Relax.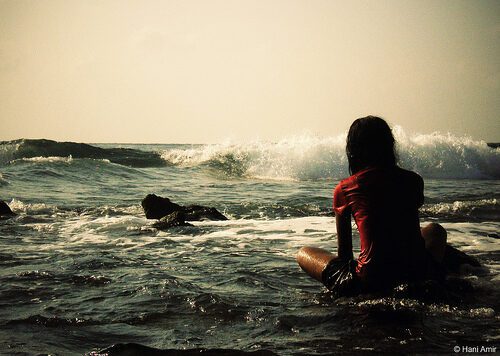 Photo Credit
Have you ever listened to the rhythm of the ocean? Intentionally listened? When we listen to the swoosh and sway of the ocean waves it relaxes us. Our own breath can have the same effect, relieving stress.
First, we need to remove all the clutter, both physical and emotional. Let go of the excess. Once we've created a clean space, we are ready to focus on breathing. Choose a quiet and comfortable space. Inhale. Exhale. Repeat. Relax.
Take long breaths through your nose. Release your breath through your mouth. As you continue to focus on your breath you will become more calm. Breathe deeply and consistently. Focused breathing has many health benefits.
Inhale, Exhale, Relax, Repeat
In the midst of all the rush, remember to stop and breathe.
Inhale, Exhale, Relax, Repeat
I know it's a challenge to focus on breathing. I'm a single dad to a nine-year-old girl. Annie is a good kid, but she can be demanding. She can also overreact and get emotional. That creates stress and chaos. I have to remember to take a few deep breaths.
Being a single parent is filled with busyness. Just today:
Get up
Do dishes
Do laundry
Annie up
Breakfast
Annie to school
To work
Teach classes
Email
Grading
Annie from school
Play with dog
Annie's homework
Annie's piano practice
Karate
Dinner
Halloween Dance
Annie to bed
Breathe
Can you relate? Some days are even busier. That's why it's imperative that we stop. Take time to breathe. We need to stay focused. We need to keep calm. We need to breathe.
Remember to start with a quiet, clean space. Imagine your breath like the waves of the ocean. 
Take the 10 Step Challenge with me. Live simple. Find peace.